So, my chapter is coming, but I had to get this out. If there are mistakes, just look over them. This is unedited.
Y'all know we lost our Queen this week. 
That makes me very sad. In fact, it was a sad, sad day for lovers or quality music everywhere. I find myself posting this little ditty before I post my chapter because it almost became the email. Then I realized that it's not relevant to the story… it's just one of those random rantings of BG. So, read if you want and don't if you don't.
In the wake of Aretha's passing, there's been a bit of shade surfacing on music. For example, Fox News posted a picture of Aretha Franklin announcing her passing, with an inlaid picture of Patti LaBelle! I can't even begin to tell you how wrong that was.
An interview with the Queen herself surfaced with her choosing not to throw shade on Nicki Minaj, which inadvertently came out as shade since she chose to "pass on that one" when asked about on Nicki's talents. One of those moments when no answer is the most powerful answer of all.
Okay… get to the point, Lynn.
As I always do, I go into all my social medias to clean things out and see what's going on–try to respond where I can, yada, yada, yada, before I post my chapter and send out my emails. As I was going through Twitter, I saw that Tevin Campbell was trending.
"Hmm, is the Tev coming out with a new CD?" I thought to myself. "That would be nice."
I was delighted to discover that that he was being considered to perform in a tribute to the Queen of Soul. Go, Tevin! But that wasn't why he was trending.
He was trending because some woman—I don't know or care who she is or is supposed to be—was throwing shade on Tevin for being considered for the tribute. All I know is that her name is Luvvie and she's from Nigeria… I think.
Now, either her ass don't know who Tevin Campbell is or she's acting like she doesn't know who Tevin Campbell is. Either way, she need to take her ass somewhere and sit down. And this is the problem with a lot of people right now. They're talking out the side of their heads and have no idea what they're talking about. The tweet is gone now–or else I just can't find it–but it said something like, "Tevin Campbell, under what rock did they pull that name from?"
Y'all, I laid my "ratchet" down a long time ago, but I almost went back and picked it back up to respond to this wretched not-to-high and not-mighty-at-all piece of flesh. Instead, I just ask, "Where the hell were you when this man with a nearly five-octave vice was working with some of the greatest musical minds alive, i.e. Quincy Jones and Prince?" I saw you wrote a book called I'm Judging You. You better judge yourself, because you're out of line! What the hell rock have you been hiding under to say some crap like that?
And in case you are unaware, little lady, Tevin has not been hiding under a rock. He was on Broadway in the play Hairspray for several years. He put out a single in 2016 and he's rebooting his career as we speak.
It turns out that I didn't have to pick up my "ratchet" because Twitter and BlackTwitter when nuts on this woman. They buried her ass to the point where she posted a somewhat retraction, and they buried her on her retraction.
Of course, Tevin took the high road. He thanked everyone for their support and posted his own little tribute to the Queen.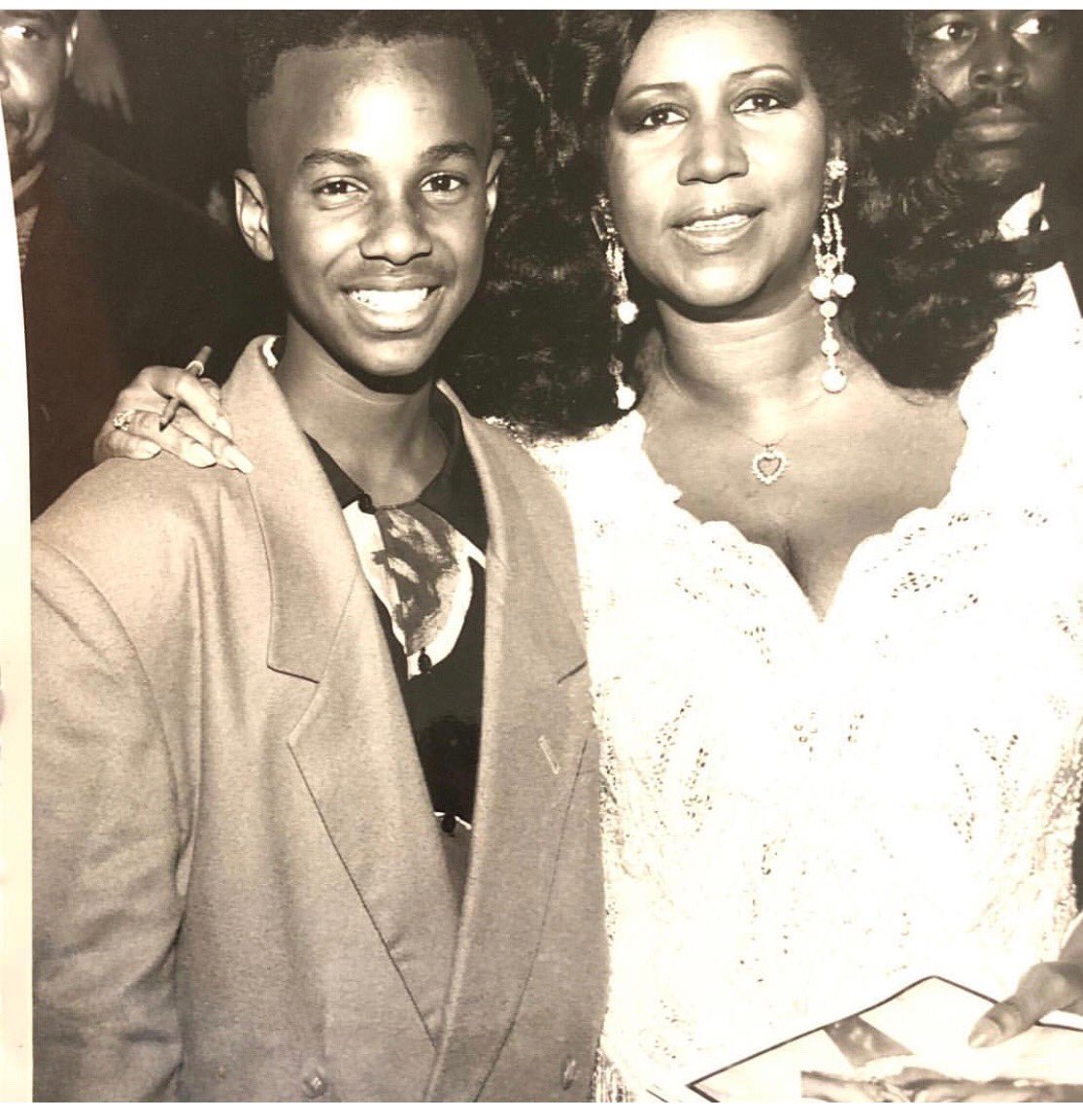 We're talking about a tribute to Aretha—the Queen of Soul for many, many decades. Y'all better reach back and go old school for her tribute! I just wish y'all would talk about doing a tribute and bring up some of these bippity boppity hippity hoppity new wave "singers" that don't have no damn talent! Y'all better go back to the 70's, 80's, and 90's and find some of those real crooners that are still alive. In fact, if you need to turn over some rocks to find them, well then y'all better get to turning.
And Luvvie, shut the hell up. You obviously don't know what you're talking about.
All hail the Queen,