This is a work of creativity. As such, you may see words, concepts, scenes, actions, behaviors, pictures, implements, and people that may or may not be socially acceptable and/or offensive. If you are sensitive to adverse and alternative subject matter of any kind, please do not proceed, because I guarantee you'll find it here. You have been warned. Read at your own risk.
Explicit details of sex and BDSM scenes from here on out. Some may be hot while others may not be to your taste… and not necessarily CG with Ana together. Proceed at your own discretion, but don't say that I didn't warn you.
Fifty Shades Golden
Chapter 11

GOLDEN
In my line of work and with what I do, vulnerability is not a favorable quality. However, when it comes to thoughts of Mommy and Daddy, I have no defense. I was 10 when I lost my parents. My last memory of Daddy was this tall, handsome, beautifully mocha-colored giant who could take on the world. He fought the bad guys and won! He caught the Boogeyman! I was never afraid of the monsters under my bed as long as Daddy was alive. They dare not show their faces to Officer Steele's baby girl or he would banish them to parts unknown, and I knew this without a doubt. I knew that officers died in the line of duty all the time, even at that age, but not my Daddy. Bullets couldn't pierce his impenetrable armor, and no one could convince me otherwise. My Daddy was unstoppable.
My mother… Oh, my mother was the kindest, sweetest, most beautiful woman I had ever known. She never coddled me or treated me like a kid who couldn't handle the truth, so she always told me the truth—well, except about a few things, like Santa Claus, and the Tooth Fairy. But she taught me about discrimination, about racism, prejudice and bigotry. She taught me what to say when the kids in school taunted me because my daddy was a "nigger." She even taught me what to say when I changed schools and the black kids called me "whitey" and "cracker" and "honkey." She taught me that their ignorance and hatred made them say those things, and that I should never let those words hurt me because hatred is painful, and it really hurts them more than it hurts me since they carry it and have to walk around with it—I can walk away from it.
She also taught me that if someone ever put their hands on me to beat the ever-living shit out of them!
My mother was a sweet, kind, and beautiful woman, but she was a white woman married to a black cop most often living in a black neighborhood, and she could fuck you up! My mother fought like a street brawler, and if you were ever unlucky enough to get into a fight with her thinking you were going to "beat this little white bitch's ass," you got more than you bargained for. Mommy was a "scrapper," and after an altercation with her, that's most likely all that was left of you…
Scraps.
I adored the two faces of Mommy—the soft, sweet, gentle caretaker that hugged and kissed me; showed me so much love and affection that it overflowed from my tiny little soul every day; kissed my boo-boos when I was little and taught me the rougher lessons of life as I began to grow; and the strong, alabaster queen that wouldn't take shit from anybody. The woman who told you where to go and how fast to get there and would give you directions if you needed them. She was amazing and magnificent, and when I looked up at her, beams of light burst from behind her head like a sunlight halo and she could always right the wrongs of my day… of my life! There's no woman in the world like my Mommy, and there never will be again.
So, in times like these, when thoughts of them come flooding back to me like a tsunami, I become that same little girl riding in that car with my aunt and uncle, trying to grasp the fact that my beloved Mommy and Daddy are never coming back and not being able to embrace it all. It's like no time has passed at all and I've just lost them just this minute, and the pain is going to swallow me whole and devour me alive.
I don't cry… but today, I weep. I cry and cry until my chest hurts and my head aches. I cry until my eyes feel like they've swollen shut and I can barely breathe or see or think. And when I feel like I can't cry anymore, I cry more. I miss my parents so much at this moment that I could literally lay down and die without them. Maybe it's the fact that Uncle Richard has popped back into my life and won't go away. Maybe it's the fact that Elena's creepy ass husband with his creepy ass eyes physically gave me the heebie-jeebies and Daddy wasn't there to chase away the Boogeyman. I don't know. All I know is that I miss them so badly right now that my entire body hurts and I just want it to stop…
"Mistress…"
I raise my eyes and Blake has entered my room without permission. I don't know if he knocked or not, but his expression says it all—sorrow, pity, helplessness. My body shakes with grief and I can't focus. My caretaker comes over to my bed, toes out of his shoes and removes his jacket, placing it on a nearby chair. He climbs into bed with me and gathers me in his arms. I fall helplessly onto his chest, sopping and waterlogged in my tears that start anew at his display of concern and tenderness.
"Déjalo salir, Señora," he coaxes as he strokes my hair. "Even the strongest among us cannot keep it in forever."
*-*
Once Blake and a hot toddy helped me relax and get to sleep, I awoke at dusk ready to cook. Fried chicken, mashed potatoes, macaroni and cheese, collard greens, and cornbread… and that one packet of grape Kool-Aid that I keep around for emergency purposes, although we never called it grape when I was staying with my aunt and uncle. We called it purple. So, when I went to college and tried to find purple Kool-Aid, I was hesitant to buy grape, not really sure it was the same thing. Blake will replace my pack tomorrow.
We eat in relative silence although a million thoughts are going through my head right now. I want to talk… somewhat, but I never talk to anyone about Mommy and Daddy. Those are my private thoughts, my private memories, the one and only thing I've ever kept for just myself. Although Blake knows that my parents have passed away when I was very young, he doesn't know the whole sordid tale of my childhood. It's not really sordid—it's more pathetic, if anything. And to be honest, my childhood was fantastic. It's my teenage years that sucked.
"My uncle is the damn D.A.," I say while picking at my chicken. "My father's brother. I would have thought the fucker was dead all these years. I wouldn't have lost any sleep to find out that he was."
I push my food around on my plate, angry that my appetite has left at the thought of dear old Uncle Richard.
"When did he become the District Attorney?" Blake asks. I shrug.
"I don't know," I reply. "I haven't seen him. Let me rephrase. The first time I saw him was in juvenile court about seven or eight months ago—a 14-year-old kid, Tommy Dietrich, hanging out with the wrong bunch of boys and they ripped off some store at the mall. Tommy was innocent; I knew it, but there's dear old Uncle Richard passing judgment on yet another kid without all the facts." Blake frowns.
"Richard?" he asks. "Richard Steele? That's your uncle?" I raise my eyes to him.
"That's my father's brother, yes. It'll be a cold day in hell before I claim him as my uncle. You know him?" Blake shrugs infinitesimally.
"I know of him," he says impassively. "I know that he's with the State's Attorney's office. I never made the connection. Then again, I've never really referred to you as Steele," he points out.
"How do you know of him?" I ask.
"One of those pieces of useless information," he replies. "I know of several people in office… judges, senators, congressmen, assemblymen. Some I know personally, some I don't. Some I've learned of in passing, in background checks, others I may have personal knowledge… like Officer Stanley Hamilton, the man who never gave me a breathalyzer the night my Danielle was killed. If he had, I might have been charged with murder. And Dr. Helga Valdemot, the medical examiner who could pinpoint the exact moment my Danny took her last breath, as if I don't have that moment forever etched in my memory. Kevin Peterson, the paramedic who caught my wife when she fainted when they told her our daughter had expired and how. Eric Scholls, a nobody, and one of two men driving a car that I've paid for, spending my money, and fucking my wife so that she'll one day forget that I killed our daughter—an impossible task. So, yes, I know of Richard Steele, but he's barely a corner of my mental real estate."
What makes this situation so fucked-up that he gives that entire dissertation like he's giving me the recipe for chicken soup.
"You have to face Steele tomorrow?" he asks, as if he hasn't just recounted the most tragic event of his entire life. I nod.
"I'm pretty sure that I do," I reply. "I've been in juvenile court many times, but I hadn't seen him at all before Tommy Dietrich."
"He could have been assigned to other cases," Blake says. "You know the state's attorney covers all kinds of cases—criminal, family court, even some civil matters depending on the case. Otherwise occupied?" I twist my lips.
"Well, he sure the fuck hasn't been otherwise occupied these last few months," I point out. "I've had four cases come before him in front of four different judges. Of course, they were all garbage. Three of them were thrown out. One of them went to trial and we still won. It's like he's on some kind of mission to persecute the unfortunate youth of Washington. One kid he tried to get thrown in juvenile was a clear case of mistaken identity! And the case that I won, the state's key witness identified someone sitting in the audience! It's like taking candy from a baby. The cases are almost an insult to my intelligence, but left to the public defender, these innocent kids would be locked up right now." I shake my head. "As if that's not bad enough," I continue, "he's been unsuccessfully trying to get an audience with me for the last several months. Blake frowns again.
"An audience?" I nod.
"Yes," I confirm. "He wants me to sit down and talk to him or listen to him. He won't just come out and fucking tell me whatever it is he wants to tell me. He spit out that Aunt Sheila is dying of cancer, so I thought that's what he had to tell me. Now, he's acting like there's something else that he has to tell me, but he won't just fucking spit it out. He's trying to orchestrate this whole 'Forgive me family reunion' bullshit for him abandoning me when I was a kid, and I won't hear it. So, whatever it is that he's trying to tell me, I'll never find out because it's not important enough for him to tell me without the condition that I forgive him first and accept him back into my life."
"Well, then, it's not important," Blake says dismissively.
"Apparently not," I say, turning my attention to my cold meal. "Although… he's my father's brother… and I can't help but wonder if he's holding something back about Daddy." Blake pauses.
"Why don't you just ask him?" he says. I raise my eyes to him. You know why I won't ask him. That puts me in a position of vulnerability—of subservience—with that fucker, and I won't have that. Blake raises his eyebrows and tips his head in that knowing way before standing from the table and removing both our plates. He knows our meal is over; neither of us could stomach another bite. "So, what are you going to do?"  he asks. I sigh heavily before pushing my hair out of my face.
"The same thing I always do," I say. "Go in that courtroom tomorrow and kick ass." I scratch my eyebrows as I listen to Blake prepare after-dinner cappuccinos.
"The ball was particularly difficult last evening," he says without raising his gaze to me. I roll my eyes.
"It wasn't the fucking ball," I hiss. "Well, it was, but it wasn't." Shit, what the fuck was it?
I was feeling all raw about missing Mommy and Daddy. I still do.
I was extra sensitive with the thought that Blake was going to bolt under the impression that I was outgrowing him.
Then, of course, there was Blondie and her Bald Eagle!
"Ugh!" I say aloud, recalling Linc's overall creepy persona and the discomfort he left upon me. Blake's gaze darts towards me in surprise at my reaction. "Elena was there."
"Elena is always there," he says puzzled as he continues to prepare to coffee.
"She wasn't alone," I add. "Her husband was with her."
"Her husband? Really? He's in town?" Blake asks.
"Yes. Do you know of him?"
"Only by name. Owner of Lincoln Timber. I've never seen him." I twist my lips.
"Well, the Senator calls him Linc," I hiss. "He better hope I never see him again. Have you ever seen The Chronicles of Narnia?"
"That's an odd question, but yes, I have," he replies.
"That fucker reminds me of Jadis, the White Witch… not as cuddly and just as warm." Blake frowns deeply.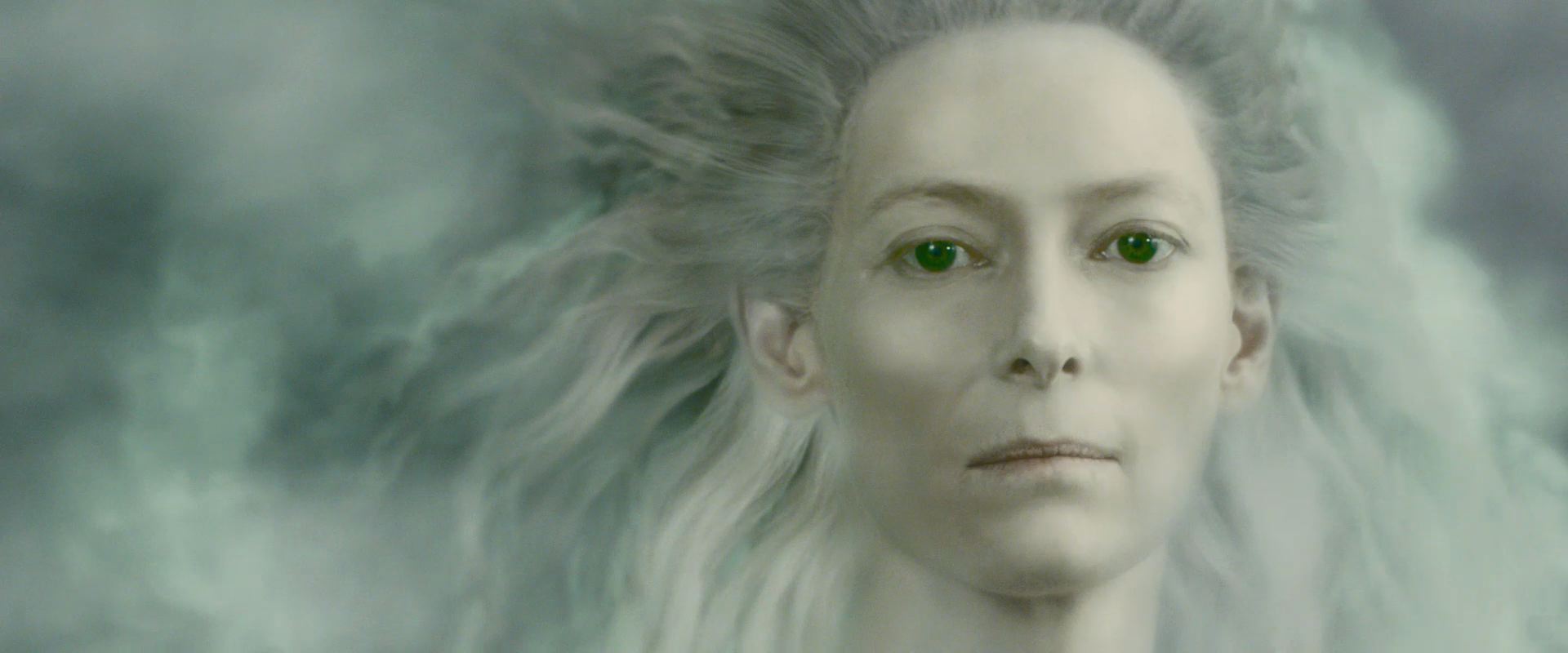 "Those are strong words, Mistress," he says as he pours the cappuccinos. I sigh. I've opened Pandora's Box, but hell, it's open now. It's not like I'm trying to protect the asshole.
"He introduced himself by insulting me, which he continued to do for the rest of the night until I assured him that his unfounded and slanderous declarations would land a summons on his desk first thing in the morning. I managed to extinguish that fire—lit by his manipulative, trouble-making wife… who, by the way, was dressed like a goddamn hooker—only to ignite another blaze in which he thought he was going to pick me up like that cheap, slut, harlot, bride of Frankenstein of his. When I wasn't as forthcoming as he wanted me to be, he assaulted me twice in a matter of ten seconds!"
Blake is frozen at the table with both cups of coffee in his hands. I can tell that his temper is rising very quickly as I can hear the delicate cups clattering ever so slightly on their tiny saucers.
"Put the coffee down, Blake," I say firmly, and he obediently places both saucers and cups on the table, having only spilled a minimal amount.
"Jesse was on him at second eleven," I assure him. "He didn't hurt me."
"And where was your security during seconds one through ten?" Blake asks, his voice controlled. I sigh.
"In the restroom," I say, without apology. "I ditched him and went to the balcony to get some air." Blake closes his eyes.
"Mistress…" he whispers, slightly perturbed. He, like Jesse, knows how quickly disaster can strike. What he doesn't say speaks louder than what he could say.
"The jerk saw his opportunity and took it," I continue, without acknowledging Blake's discontent. "The moment he made his move, Jesse was on him and had him subdued—painfully—and ultimately removed from the premises." Blake pauses for a moment, then lifts one of the coffees and sets it down in front of me. "The Senator has assured me that he plans to send Mr. Lincoln a message to stay far, far away from me. I've already threatened to chop his dick off if he comes near me again. Jesse had him partially paralyzed on the balcony and promised to do permanent damage if he didn't get the hint to behave himself. Now, you look like you're ready to tear him apart with your bare hands. It appears I bring out the worst in people." Blake takes a sip of his coffee and says nothing.
"Not so," he says, after a pause. "He appears to need a lesson," Blake adds calmly.
"I have a feeling that there are several people in line willing to give him one," I say, sipping my coffee. "I get the impression that I'm not the only person in town that he's rubbed the wrong way."
"We shall see," Blake says, his voice still an eerie calm. "Mr. Steele… Richard Steele, how will you find out what he has to say?" and we've come full circle.
"I may never find out what he has to say," I admit. "If he has information about Daddy, I've lived all these years without it. I won't allow him to pop back into my life after he's done Jack shit for me for nearly two decades and then try to use some possible imaginary information to emotionally blackmail me. No, he can keep that shit and stay away from me. Jesse has orders to keep him at least fifty feet away from me at all times unless we're in the courtroom."
Blake raises an eyebrow at me and I almost hate the way my submissive can have a conversation with me without having to say a word. Yes, Blake, I know. Jesse can't protect me if I fail to follow protocol. We've already had this damn discussion.
"You are not that person," he says. I frown.
"What?" I ask.
"That weak, soft, person who can't hold it together—that's not you. Don't let anyone take you there again." I drop my head.
"Do you think I wanted to do that?" I retort. "Do you think I wanted to come in here and fall apart? I was bombarded with memories of my parents and I don't make apologies for being vulnerable when it comes to them."
"And that's fine if that's what it is, but that wasn't what is was and you know that. You've been in that place before, and while it brought you to a melancholy place, it never broke you down… not like that. Whatever it was, only you know. You can't allow that to happen again. That's not you. This weak, fragile, lost, floundering woman is not my Mistress. Whatever you've done with her, she needs to come back. You'll hate yourself if she doesn't."
He's right and I know he is. Ever since I discovered who I really am, I've never wallowed in self-pity. Ever. Even when I felt the loss of Mommy and Daddy, I didn't let it drag me into the depths of despair. I know why it happened this time. It was a combination of things and I didn't handle them well, but he's absolutely right. I can't let this happen again.
"No man—or woman—is made of stone, Blake," I admit. "You have to allow me one moment of painful pause in all the time you've known me. Imagine what kind of cold, bitter, unfeeling monster I would be if there wasn't at least the slightest bit of vulnerability… even if the rest of the world doesn't get to see it." I close my eyes and try to gather myself… try to find Golden again
You are your biggest strength… and your biggest downfall. No one can defeat you or penetrate your armor unless you allow it.
Lanette's mantras are playing in my head. I didn't hear them last night or this morning, when I was feeling forlorn and sunken in despair, but even I know that no one survives alone. Elena is painful proof of that. No one loves her. No one even covets or admires her. As a result, she has to pay for loyalty and attention, and she foolishly thinks that her pennies, tokens, and trinkets can get her the same unconditional devotion that I get from my clients.
Elvin was stalking her, ready to ruin her and God only knows what else simply because I refused to see him anymore.
The Senator was ready to shut down Seattle at the mere mention that Linc was giving me problems at the ball last night.
Trey was buying me priceless gifts before he even got the Golden treatment. When I finally put a whip to his skin, he's giving me Beyoncé-sized emeralds!
And let's not even get started on the man who has never seen, smelled, or felt my pussy or had a taste of the end of my crop, but takes better care of me than any human being alive.
Elena couldn't buy that kind of loyalty for all the tea in China, and she is painfully alone. She's even more alone with her husband around because he's an asshole. He makes it agonizingly obvious that he's not even slightly romantically interested in her anymore if he ever was, and I'm totally convinced that her telling him about me and Trey was her way of throwing him off the scent because she knew he wanted me before he even saw me.
"Blondie's going to be a bigger problem than I thought," I lament, as Golden slowly begins to stiffen my backbone once more.
"What do you mean?" Blake asks, his voice low, and I hear the military man lurking behind his concern. To be honest, I might need him.
"Last night at the party, Linc came on to me—hard. He did a full 180 on me," I say as I sip my cappuccino . "He took liberties that no civilian, for lack of a better word, would ever take with me. Trey is seasoned in the game—money, power, good looks, dominant—the whole nine yards. And even he didn't take the liberties with me that Linc took last night. Linc thought I was Grey's 'woman' and that didn't deter him one bit. If anything, it egged him on," I observe.
"I still don't see how that makes Elena a problem," Blake says.
"Don't you see?" I tell him. "She uses me as bait for whatever situation she sees fit. She's busy talking about me and I have no idea what she's saying—what kind of damage she's doing. First Trey, then Linc. Who the fuck else is she talking to and what the hell is she saying? Her failed beauty shops are proof positive that the wrong word in the wrong ear can destroy you, and now she's out there talking to anybody who'll listen. Slander and libel suits will only get you so far and they can take forever to produce results. She'll have dragged my name through the gutter by then based on a delusion of competition, jealousy of her husband's attraction to me, and some crazy self-imposed fabrication that I had something to do with her goddamn demise."
I cross my arms and lean on the counter. If she thinks I'm going to stand around and wait for her to destroy me and my reputation, try to use me as a puppet and then get mad because the game doesn't turn out the way that she wants—boy, is she in for the surprise of her life.
Make sure that they know—all of them—that there's none other like you.
Blondie just may need a lesson or three.
"I see… my Mistress is back," Blake says.
"She is indeed," I reply, contemplating my next move. "However, would it be too much to ask for you to… stay tonight, Blake?" Something flashes in his eye, but only momentarily before his says,
"Of course, Mistress," he replies. "Whatever you need."
*-*
As I suspected, I'm facing Uncle Richard for the kid yanked from playing street ball and charged with a B&E. This poor kid is pale as a ghost, afraid that the court is going to throw the book at him. I would be, too. Had I not arranged for bail for him, he would have sat in juvenile detention until his preliminary hearing since his mother was in no condition to post his bond.
As we prepare to face the judge in this motion to dismiss, Richard drags his ass into the courtroom looking haggard, like he had a few too Martinis the night before and unsuccessfully tried the hair of the dog cure. I quickly divert my gaze before he looks over at me, but it didn't really do any good as the exasperated sigh he emits is the "shot heard 'round the courtroom." Several people give him a puzzled look, but I don't even bother to entertain his theatrics.
"All rise." When the judge enters the courtroom, I see that Judge Grey is sitting again. I sigh inwardly. I know him to be a fair man, but I make a mental note to see if he's any relation to Chopper. Wouldn't that be a hoot?
The bailiff reads the docket number and proceeds to open the floor for the case. As I'm preparing to present my points that my client wasn't mirandized and didn't have the presence of legal counsel or his parents for the first seven hours, making this entire arrest and case invalid, I hear the most shocking request from the prosecution.
"Your Honor, there's a conflict of interest here. Ms. Olivet can't be assigned to this case."
I lean forward and look at my uncle like his head just exploded and his brain is dancing a jig in the middle of the courtroom floor, because surely, he's lost his mind.
"Excuse me?" I exclaim, before I can catch myself.
"Counselor," Judge Grey warns me before turning his attention back to Richard. "Explain, Mr. Steele."
"Ms. Olivet's interests are in direct conflict with the interests of the office of the state's attorney," he says firmly. My mouth falls open. He's not serious.
"In what way?" the judge presses.
"She's my niece," he confesses. Judge Grey looks over his glasses at Richard in that way that he does when he's pondering information.
"She's your niece?" the judge clarifies. Richard nods.
"Yes, Your Honor," Richard says. Judge Grey clasps his hands.
"So, her conflict of interest is not with the state's attorney's office. It's just with you," he clarifies. Richard says nothing. "Counselors, please approach," Judge Grey instructs. Richard and I approach the bench. Judge Grey examines us both for a few moments. "You're not looking well, counselor," he says to Richard.
"Just a little tired, Your Honor," he says. "Family troubles."
"I'll say," Judge Grey retorts. "How long have you known your niece was assigned to this case?" He looks at Richard, who doesn't answer, probably because he has no answer. The judge turns to me. "Did you know that your uncle would be assigned to this case?"
"I suspected that I might be facing Richard in this case," I admit, not willing to refer to him as my uncle, "but no, I didn't know for sure."
"Have you two discussed this case outside of the courtroom?" he asks.
"We don't discuss anything outside of the courtroom," I clarify. Judge Grey looks at me over his glasses.
"Not for lack of effort," Richard retorts, causing the Judge to turn his gaze to him.
"I take it this is not a cordial relationship," His Honor observes.
"You take it correctly," I inform him. "Richard Steele is my adopted father's brother, and that's where it ends. Though he put forth a good show for a while, he made it clear that any obligation he may have had to me died with my father. There's no avuncular relationship here whatsoever… Your Honor."
"He didn't need to know all that," Richard hisses.
"You're the one who referred to me as your niece. I'm just setting the record straight," I say impassively without glancing in his direction. "I have no problem doing my job. He's like any other adversary I would face in the courtroom. If he has a problem facing off with me, he needs to take that up with his employer."
"I tend to agree," Judge Grey says. "Examine your dockets carefully, counselor. You've made it clear that you don't want to deal with your niece in a professional manner, so if you find yourself arguing a case where she's the listed counsel, you may want to pass that off to someone else." Richard nods.
"Understood, Your Honor."
"So, how do you want to proceed today?" the Judge asks. "This young man shouldn't have to suffer because you have a conflict of interest. Are you able to perform your duties today, or should we call to the prosecutor's office to get someone to take your place in this matter? I can request a recess until this afternoon."
"That won't be necessary," Richard says. "I can handle it. I'll just be more discriminating in the future." I don't like his tone when he says that, but it only makes me sharpen my claws. The judge raises his brow at him.
"You do that," he says to Richard. "Then I guess we can proceed."
He should have called to the office for a replacement. I chewed Uncle Richard up and spit him out like nasty tobacco. I could have argued this case blindfolded, but he made it easy for me. Not only was he ill-prepared, but he appeared to get the facts from this case mixed up with some other case he was trying, and when it came time to make a recommendation, he had none. I was so outdone with the whole useless waste of time that I actually made a "What the fuck" gesture at the judge at one point.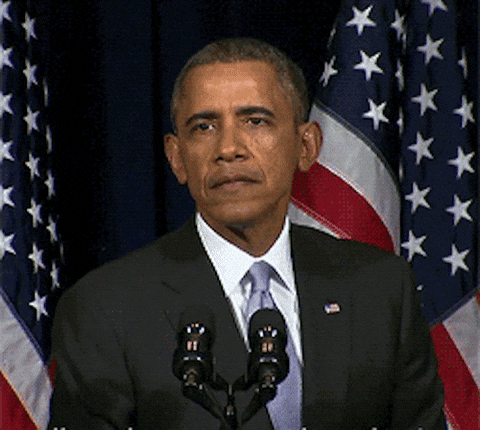 I fully expected him to stop the proceedings and make us reschedule with fresh representation from the D.A.'s office. Instead, he shut the whole thing down. I had presented my case well and the prosecution failed to argue probable cause and had no leg to stand on in terms of the Miranda issue. The case was dismissed… again.
I couldn't even bask in my victory because he gave me no fight. While my client is thrilled to put this behind him, I'm wondering why the hell Richard showed up to court at all if he's going to give that less than lackluster performance. I sure as hell don't need his help to win a case and that better not be what this was all about. I'm suddenly very angry, thinking he may have thrown the case in an attempt to get into my good graces. I notice that while I'm gathering my things and saying goodbye to my client, the judge has summoned him to the bench again—probably to chastise him for that weak ass performance he just gave. I want to march right up there and ask him what the fuck that was.
"Ms. Olivet? A word?" Judge Grey says, once I've gathered my things. I grab my briefcase and purse and approach the bench where Richard is still standing.
"I'm not sure what happened here today, but this had better not be some kind of plan on the part of the two of you to get your client off." Richard raises appalled eyes to the judge and I have never been so humiliated in all my life.
"With all due respect, Your Honor, I'm sure that you saw that I gave my defense my all. I've never come to this or any other courtroom unprepared or given my clients less than 100%. I don't know what's going on in Mr. Steele's family or personal life, but I truly do not appreciate being accused of any misconduct or even having it implied because of his dreary performance and lack of preparation. You can rest assured that from this point forward, I will be filing advanced motions with the court and the state's attorney's office to have him removed from any of my cases. I refuse to have my integrity brought into question because of his behavior or his conflict of interest!"
I have to stop talking before I say something that will have me held in contempt of court, but this is the first time that I've wanted to climb the bench and slap a judge upside the head. I realize that Richard's performance was so terribly bad that one can hardly believe it was real, but dammit, don't disparage me because he's a fuck up.
I actually feel my bun getting tighter on my head and I know that my blood pressure is rising. So, there's going to be some yoga in my schedule later, and some poor fuck is going to get the hell beat out of him tonight, right before he comes violently all over the goddamn floor.
---

TREY
"Umph!"
Apparently, the last time I was in Golden's dungeon, I talked too damn much. So, this time, I've been commanded not to speak. I can make sounds, but no words unless I'm spoken to. I had to remind the gilded goddess that I'm not a submissive, at which point she reminded me that she is a Dominatrix and this is her dungeon and her rules and that I was free to leave if I chose not to follow them.
Needless to say, I'm not going anywhere, but the fact that I agree to punishment if I speak out of place baffles even me…
… Until this moment.
… Until I remember.
She's vicious today, fucking brutal with those damn whips and crops and floggers. Her torment is exquisite, and I remember with fondness why I returned.
My libido is insane. I've always been insatiable. I don't apologize for that. It's why Juliet and I didn't work out. My sex drive was way too high. Even though I wanted to explore outside of our relationship, I never did. I was unhappy, but never unfaithful. I wanted more. I needed more. I was bored and unsatisfied—not only could Juliet not give me what I wanted, she didn't even give me what she had to offer often enough. I was fond of her, but I don't know if I loved her… I think not. Breaking up with her was only sad for me because I had to find someone else to fuck, and we had been together for two years. I have no idea how it lasted that long.
When I walked in on my father fucking a thoroughly flogged and bound Bunny, my dick was hard in an instant. To say that I was intrigued was the understatement of the millennium. That shit was the hottest thing I had ever seen up to that point. I'm a red-blooded adult male, but I thought they only did that shit in movies. Thoughts of my mother and the obvious betrayal were the furthest thing from my mind. In fact, telling Mom would have been the worst thing I could have done. I would have never have been introduced properly to the lifestyle and I would have been the direct catalyst of my mother's broken heart—a lose/lose situation as far as I was concerned, but Dad didn't know that. He would have done anything—fucking anything—to keep me from revealing his activities to my mother.
Seeing what the Dominants were doing to the submissives when my father first took me to one of the exclusive BDSM clubs that I often frequent now, I knew that I didn't want to be on the receiving end of that shit. However, watching those beautiful nymphs squirm in chains and leather binds, silk scarves, spreader bars, and Japanese ropes, then watching horny men with pulsing, angry dicks bruise and use them in various way until those cocks exploded in hot erupting orgasms—yeah, that shit was for me. I was so ready to flog and fuck one, or several, of those beautiful girls that I almost didn't make it through Dom training.
And then, along comes Golden. I didn't want her to be my submissive. I just wanted to taste her—wanted to sink my dick into that hot little pussy and grab that big, golden-clad ass she kept teasing me with. Domination isn't about causing the pain and beating the women for me. That's a means to an end. I like the control of seeing them squirm and making them do what I want, bend to my will, and satisfy me, but fuck—what man doesn't?
I don't judge people's different reasons for getting into the lifestyle, but I don't beat women until they're black and blue. I don't get off on that. A few pretty stripes or a nice shade of pink turns me on, and it's usually good enough for them, too. A lot of them just want to be dominated sexually—bound and erotically used and misused with a little S&M thrown in. That's perfect for me. That's what I had in mind when those golden thighs sauntered past me for the first time—maybe no S&M since she was obviously the Domme, but I certainly had plans on fucking that tight little body until my dick was temporarily dysfunctional.
Things certainly don't normally work out how we expect, do they?
Since our first encounter, I've had the best fucking sex of my life. The ass-virgin Hazel was dizzily delicious. She loved that shit so much that she prefers it in the ass now more than the pussy. I have to switch it up to remind her who's in charge… but she blew my fucking mind when she showed up with another submissive from Crimson for one of our scenes. She knew it was insubordinate and cause for punishment, and I certainly obliged her that—turning that large, juicy, beautiful ass a lovely shade of pink with a leather flat paddle while she's bent over and bound to a spanking horse right before I slowly and deeply drilled hard into it, all while our third nearly swallowed my balls in her hot and talented mouth.
I came so hard that my legs nearly gave out on me.
This and several other subsequent fiery sexual encounters are peppered with memories of the feeling of Golden's whips on my back… her paddle on my ass… her crop on my chest…
Her mouth on my balls…
Fuck! I never in a million years thought pain would turn me on at all, let alone turn me on this much, but every time I think about the combination of one of her pain-inducing methods coupled with her pleasure-eliciting techniques, I have to fight to keep from coming no matter where I am. If my hands are gasping a thick ass while I'm pushing a tight, wet pussy down on my dick, I lose that fight almost immediately, but my libido is so untamed that I'm usually ready for action again just a few minutes thereafter.
Imagine trying to fight off a woody and an involuntary ejaculation in a room full of businessmen.
The days that followed our last scene have been filled with immeasurable pleasure—violently throbbing and crippling orgasms into bodies bent in half and open fully to my ample, anxious, veiny meat. That's my favorite position—knees in their chests, feet up in the air, me squatting over their wide-open cunts, and no restrictions. They're helpless to escape that way and they can take me balls deep. I usually come several times inside of them in this position because I fuck through each climax—which is agonizingly orgasmic and extends the pleasure—and then thicken right back up and keep going right into the next one.
Not one orgasm since that night with Golden has occurred without thoughts of our encounter. Yes, the sex with the subs is unreal. I have two—and Hazel's little friend—on tap when I need to fuck, and it's amazing, but as soon as I get in the zone… the last leg of the race, so to speak… I see her… I feel her… her whip, that fucking bullet, her mouth, the painful burn on my ass, the shocking pinch of the crop on my chest…
… And I explode—majestically!
This is what I was looking for all this time. I need the spark both ways. I never would have known… and my submissives never will…
… Which is why our scenes must always take place in her dungeons. I'll work my submissives over in the clubs. I'll watch Golden work over a client in the club if I feel so inclined. I learned my lesson about calling her clients submissives. I'm beginning to think that many—if not all of them—are just like me. They just need a fix—a hit of Golden, pun intended—to assist their mental and physical stimulation. And why not, she certainly is just like a drug.
Which would explain why I kept that fucking necklace for six months when I truly had no intention of seeing that woman again.
My subconscious knew that I was full of shit, knew that somewhere, somehow, our paths would cross, and she'd work her way back into my life or I would find a way to get her back into my life… and I would give her that necklace again. Now, I know her purpose. I still want to fuck her. God, do I still want to fuck her! But right now…
My dick is hot and hard and aching to come. I swear it feels like it's going to burst out of its skin right now. I basically immobilized on Golden's submissive table, eagle-spread and face down. Her submissive table is more like a converted massage table—soft, luxurious leather for your comfort and a hole for your face when you're face down…
… and one for your dick.
I had to inform her of the aftermath of our last session, that my arm hurt so badly that I was in discomfort for a few days thereafter and still feeling a bit of discomfort now. There's no way I could withstand being suspended from the ceiling again without safewording simply from that pain alone.
As a result, my golden Mistress introduced her adjustable "torture table" and strapped me to it, face down. My genitals are fully exposed and accessible through what I can only describe as a "glory hole." It's been a couple of weeks since our last scene and my memories of her were getting a little fuzzy. I needed new ones or a refresher of the old ones.
I watched her work over a client last Monday at Club Syndrome and it was not pretty—hot as usually, but sadistic as fuck! She was really feeling it that day. She was untamed and vicious, and it turned me on like crazy, but she was merciless to that guy that she had wrapped up so tight in latex that I didn't think he could breathe. His dick was hers and she knew it and so did he. He came so many times and so hard that I was out of breath, but not before she tormented him so badly that I started to feel sorry for the guy. Obviously, she knows what each client wants because he was jizzing like a fucking fountain all night, but damn—I knew not to fuck with Mistress that day. It was not the time for me to venture into that territory with her.
Nonetheless, she had me sweating with pleasure as I watched her work him over. Good God, she's a fucking maestro. He was tied down to some sort of frame and couldn't budge—and his dick was so fucking big that it looked deformed! I've never seen anything like it in my life, and the more she tormented it, the bigger that fucker got! And each time he came, the dick torture was ungodly! I've stayed buried inside a hot, tight pussy and allowed it to continue to stimulate me after I've come on several occasions, but that's a controlled action.
To have a sadistic Madam attached to your freshly ejaculated dick after you blown a load large enough to choke a horse—literally? That is sincerely cruel and unusual punishment.
She loved it… and he loved it even more… and I decided to wait a while before allowing her to get a hold of me, but I came so hard in that observation room—twice—watching her torment Long Dick Don that I had to send her tribute. It was the very least I could do.
Later that week, I watched another client groan unbelievably hard just from her tying him up—basic Shibari, I discovered later—where the rope is tied in intricate patterns, but he looked really uncomfortable, bent in this strange pose.
His dick didn't seem to mind, though.
Then she attached bamboo nipple clamps to his breasts and tormented the pink protruding peaks with a wartenberg wheel.
His dick loved that shit! He squirmed and grunted in what looked like agony, but his dick darkened and hardened, jutting straight up and the skin tight and shiny. Did I mention that he was on the floor? Yeah, so he could squirm all he wanted. Oh, and at least two passes of the rope went across his mouth acting as a gag, so I don't know how he was supposed to safeword, but he showed no sign of wanting to do so.
Next, she used what looked like a super-long, narrow shoestring and began some same sort of Shibari on his dick and balls—around the base a few times, then around the shaft right at the base of the dick above the balls, then between the balls a time or three… She's meticulous, paying close attention to her work, but his genitals were at least four shades darker than his body and his balls were as shiny as large glass marbles, ready to burst out of the skin.
Nonetheless, she kept right on wrapping and tying until she was satisfied. Then she pulled the ends of the long strings between his legs and attached them to the rope somewhere at the ankle so that his restrained and painfully erect dick sticks straight out. Now, if that's not bad enough, she did the same thing to the tip of his dick—right at the hood, where the frenulum is, so that the head was shining like a marble, too. I can bet that air was stimulating the fuck out of him and making him want to come!
But that's not all!
Two passes over the slit—you know, where relief is supposed to come when he ejaculates? Yeah, that looks bound and covered now. Then, the tiny rope was wrapped around the base of the hood again and crisscrossed down and back up his shaft in the most artistic—and restricting—manner, then fashioned in a bow right at his frenulum.
Once again, oh, the humanity!
Then she's back at the nipples with the wartenberg wheel—and he's grunting again, and his dick is throbbing and jumping as she torments him. Bound the way that he is, you can only see the ripple of his abs and the curling of his toes to know that he's reacting to the stimulation.
Oh, and the seeping of his dick.
She scratched her nails through his pubic hair several times, stimulated his nipples with her fingers and the wartenberg wheel, rubbed his abs and talked sexy to him like she does with all her clients. Never once did she touch his dick except to bind it.
About twenty minutes after she bound his dick, he's coming—long, hard, violent, and seemingly painful squirts… endless shots, over and over again around the bounds over his slit. The fucking floor should be bearing his goddamn children!
And she never even touched his dick.
Now here I lay, glutton for punishment that I am, strapped face down to her submissive table after she has tormented me in more ways than one.
First, she strips down to suspenders, stockings, and stilettos, climbs on top of me and rubs her naked body all over the back of me… while I'm tied down to this damn table. She's digging those damn nails into my back, biting me in various places… I can smell her naked pussy and feel it rubbing over my ass and thighs. That shit was so fucking cruel that I was shaking when she finally removed that delectable body from mine. She knows I want her, then she does that shit to me. That's just disrespectful.
She makes up for it, though, by striping the hell out of me with that damn flogger. She's not as timid as she was the last time. There's a little more force in her blows and I have to close my eyes to focus, because with every third or fourth strike of that flogger, she strokes my dick with a soft, oily hand. It's confined in a metal cockring—something I never wear—and it's pretty effective in holding back a premature ejaculation, because her body is so fucking soft…
"Umph!"
The flogger whacks at my ass again and my dick, anticipating the stroke, jerks in excitement. Even with no direct stimulation, my body can't seem to separate the two, and my nuts feel like they're going to burst.
I try to brace myself for the next blow. My body is dripping in sweat as she has used various instruments on me today. I'm not so sure that I like electrostimulation yet, although she only used it on my back, so we'll have to see about that. Ass play is a slow-go for me as well. I just don't know how I feel about it. She's attentive enough to know what works for the moment and what doesn't. Getting that cockring around my dick and balls was no small task and now the restraint of the device is agony. Not too sure if I want to repeat this exercise either. We'll see how it turns out.
I hear her drop the flogger and release the breath that I was holding. I try not to pant, but it's no use. I'm gasping in air quickly, sucking in precious oxygen and trying not to relax as I don't know what she's going to do next or when she's going to strike. I flex my hands in their leather cuffs a few times. My fingers are sore from keeping my fists clenched to bear the pain.
It seems like an eternity has passed, and just as I'm preparing myself to brace for the next assault, she appears in front of me, wiping the sweat that has dripped into my eyes so that I can see. I didn't even notice the sting until that moment. My eyes were shut so tight and she didn't bother with a blindfold. I'm face down, so I can't see anything anyway.
When I'm finally able to focus, there she is—brown hair fanned out on the floor, still completely naked except for a very flimsy garter and flimsier pair of string panties with gold chains in precarious places. That must be what took her a while… she was pantyless when she massaged me with her body, and I know for certain that I didn't feel those gold chains against my ass. So, I get to feel her, but not see her. So not fair.
The garter is attached to a pair of sheer, shimmering gold thigh-high stockings, her petite feet adorned in jeweled golden stilettos. Her perfect pink breasts are sitting on top on her chest like ripe melons just staring at me, and I feel my mouth watering. And she's wearing my tribute—a golden, reflective, bib-choker necklace. It looks like a collar and I'm certain that she knows that it's not only my way of exercising a bit of my own dominance, but also of topping from the bottom.
She's fucking gorgeous, and if only for this moment in time, she's mine. I would give her anything. Do anything for her. Fucking anything.
She could destroy me.
"How are you holding up, Chopper?" she asks in that sexy, sing-songy voice of hers. Chopper… there's that name again. I keep meaning to ask her about that.
"Fine… Mistress!" I choke, and every bit of cool I thought I had just skittered away on little mice feet. Fuck it, this woman has my body and dick at her mercy. What the fuck do I care about cool right now? She raises a knowing eyebrow at me and rolls over onto her stomach with the grace of a ballet dancer. That ass makes my dick throb painfully in this cockring, and more and more, I'm thinking that this thing will probably be a no-go.
Golden curls up onto her knees like a cat and changes position. Her bare ass framed by the golden suspender and chains with the thong disappearing into her cheeks is right in my fucking face and I just want to bite it. I groan mournfully before I can catch myself, and she chuckles a bit. I'm certain she thinks I didn't hear her and I dare not call her on it—now or ever. I gasp when I feel her hand on the tight skin of my balls, then her mouth on the even tighter skin of my dick.
I groan deep in my chest as she takes an ample length of my cock into her mouth and ghosts her hot, moist orifice over my skin. Though I'm immobile on her sub table, the entire apparatus shakes with my desire and arousal. She repeats the motion, eliciting the same response. She does it again and again and again—the gentle ghosting all the way to the tip. It's agony, and she knows it, because my dick is throbbing and bobbing all on its own, and this fucking cockring is killing me! I swear to God if I ever find out who created this thing, I'm going to find them and kill them with my bare hands!
I've seen her abilities, but to experience them firsthand is a mind trip that I can't begin to explain. She's flexible as fuck, because somehow, that beautiful ass is right in my face—spread out and round and begging to be fucked—and that mouth is on my dick in a soft, slow torturous stroke from base to tip, repeatedly. It's fucking agony! The warmth of her mouth on my entire shaft, taking me almost all the way to my balls with what appears to be no gag reflex. I'm fucking dying here. And now, the sweat begins again.
Oh, fuck. No. If it goes into my eyes, I'll be blinded, and I won't see that beautiful ass. Shit. I'm powerless to stop it. I examine her ass as she continues to fellate me in the softest, cruelest way possible. I memorize every curve, every slope, the beauty of that thong covering the mound of her plump pussy then disappearing between two gorgeous alabaster globes. I imprint the images on my brain and close my eyes just in time to stop the sweat from stinging my pupils.
And now, the image is plastered on the back of my eyelids.
Oh, fuck, I groan inwardly as her mouth wraps around my shaft once again. With one of my senses gone and the picture of her ass firmly in my head, my dick is taking on a mind of its own. Her hot, wet mouth becomes those two beautiful globes in my mind's eye—round and oiled—and my angry, pulsing dick is rubbing against them and between them, hard and anxious and ready to fuck. I feel the skin tighten as I grab her hips and grind my dick against and between her cheeks and she pushes back against me, beckoning me to take her, to sink into her and fuck her. I want to, but every time I try, my dick just rubs against the outer globes again. I groan and curse in frustration, the skin on my dick burning so hard that I can hear my teeth grinding.
The next thing I know, my dick slides into her… where, I don't know… ass, pussy, I can't tell. All I know is that it's tight and it's disappearing into some hole beyond those luscious globes and she's backing that ass up onto my painfully throbbing dick over and over again. I moan in such relief and satisfaction that I feel dizzy again with the pleasure, and when I close my eyes to concentrate on my dick, I realize that is not her pussy or her ass that's wrapped around my cock. It's her mouth, wrapped tight around the first two or three inches or so and working feverishly on the head.
"Umph! Umph!" I grunt as I remember where I am. "Umph! Umph! Umph!" I want to swear and pray and cry and groan because she's working my head so feverishly and masterfully that I'm certain she'll start a fire down there.
My dick approves. It's fucking her mouth without me being able to move my hips. I can feel the damn thing bobbing and throbbing up and down and back and forth until…
"Mmmmmmmmmmmmmmmmmmmmmmmmmmmmmm! Mmmmmm! Mmm! Mm! Mm! Mm!"
Release, goddammit! Release!
My dick is coming so hard in this woman's mouth that I don't know how she's not being smacked by it. I feel it pulsing so hard that it's actually bending a bit between her lips, fighting to give up its offering around this cockring.
"Mmmmmmmmmm! Mm! Mm! Mm! Mm! Mm! Mmmmmmmmmmmm!"
And now I know the purpose of the cockring. It holds back premature ejaculation and prolongs your erection, but when you finally do release, greatfuckingscottbreadandbutteronabiscuitwithcheeseandcrackersandfuckingcaviar! The table is definitely shaking now, and I could shatter this fucker to pieces! This shit will give your brain damage!
And fuckinghellonearthhadescrossingtheriverstyksinthemorning, is she swallowing? Because her mouth has not released my dick the entire time it has been bouncing, bobbing, bending, and hemorrhaging in her mouth! Son of a bitch, I need to get off this table before my dick detaches from my body and runs away whimpering in surrender.
I'm tapping out, goddammit, I'm tapping out!
I finally feel her release my dick and I don't know what's going on down there, but all I can say is thank God for air!
---
A/N: "Déjalo salir, Señora"—"Let it out, Mistress"
B&E—Breaking and entering
The Pinterest board for this story can be found at https://www.pinterest.com/ladeeceo/fifty-shades-golden/.
You can join my mailing list on the "Contact Me" page. Just click the link and it will lead you to a form to join the list.